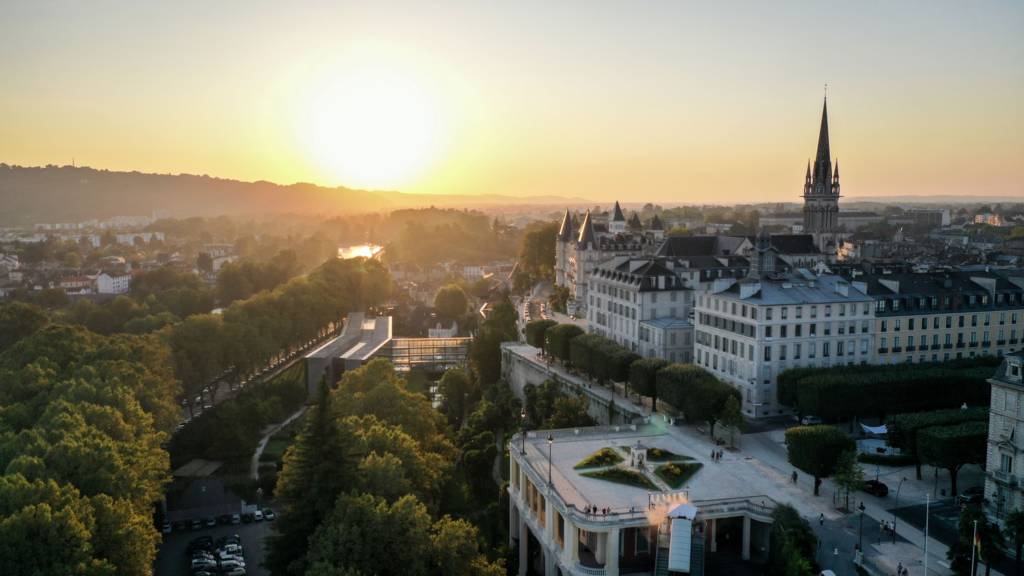 © Pau Pyrénées Tourisme – Boulevard des Pyrénées
Pau – capital of happy days
The city of Pau, located in the south-west of France, is the ideal destination to embrace the Pyrenees.
The capital of Béarn is also home to an art of living that combines great moments of gastronomy, a fertile culture and an immoderate taste for sport.
Halfway between the mountains and the ocean, Pau is an ideal base camp to discover the wonders of nature.
Travelling to Pau
The city of Pau is accessible by car, train or plane.
Pau airport offers several daily flights between Paris, Lyon and Marseille, and the train journey from Paris takes 4h15.
© Office de Tourisme de Pau